Une célébration de 60 ans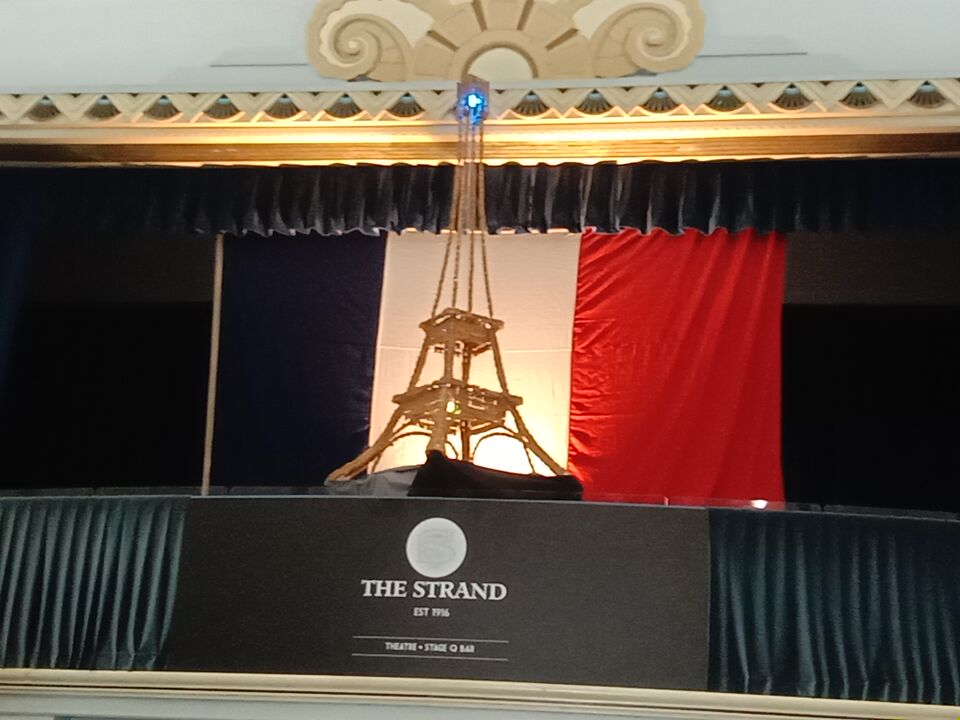 The Alliance Française de Toowoomba celebrated its 60 year anniversary with the launch of the French Film Selection at The Strand Cinemas on Thursday, 7 October 2021. There was a great crowd and both prizes, lucky door prize and guessing the number/closest number of champagne corks used to build our very own Eiffel Tower, went to the same winner. Congratulations to Kate K! A total of 1,111 corks were used to build the tower which is installed at The Strand during October.
The second movie in the French Film Selection, Night Shift, is now showing and stars the fabulous Omar Sy. It's a great film which follows the lives of three police officers and the difficult decision they have to make during their shift. Virginie Efira plays a very convincing role as one of the officers.
Please support this film festival during the month of October. Merci to The Strand Cinemas!